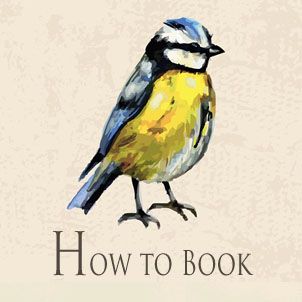 We try to be as flexible as possible when someone is wanting to book one of our Glamping Packages and appreciate everyone is unique and therefore their needs may vary.
Hopefully all the information to get you on your way to booking a fantastic stay with us at Oddhouse Farm Glamping is mentioned below.
However, if there is anything extra you would like us to consider, then please do ask.
Booking information:
Arrival days are Monday, Wednesday and Friday with a 2 night minimum stay unless you are booking a Hen & Chick Gathering / Girlie Get Together.

Check in is at 4.00pm and check out is by 10.00 am for our glamping bell tents and 11.00 am for The Hen House guests, unless otherwise arranged.

We are unable to accept dogs and pets at Oddhouse Farm Glamping and Smoking is strictly prohibited.
Availability:
We prefer to offer the personal touch and to find our whether or not your preferred date is available please get in touch either by calling Jonquil on 07951 985688 or email jonquil@oddhousefarmglamping.co.uk

Prior to placing a booking please see our Terms and Conditions.
Late Availability:
Occasionally in the event of one of our accommodation facilities becoming available at last minute we may sometimes offer 1 or 2 night stays at short notice. These will be shown on our home page as and when they are available.
Booking Confirmation:
Upon confirming your wish to proceed with a booking, we will email you detailed key information re your stay with us. This will include booking dates, package details, a costing breakdown and payment instructions. Please ensure you check this information thoroughly and notify us of any incorrect information immediately. By confirming a booking you are accepting our Terms and Conditions.
A 50% non-refundable Booking Deposit is required to secure your booking date via BACs payment. Upon receipt of this payment we will then email you to confirm receipt of your payment and booking with us.
Your final balance is due 8 weeks before your arrival date or in the event of a late booking it is due on confirmation of the booking. This payment date will be detailed within the Provisional Booking details emailed to you. Should your final payment remain outstanding for more than 7 days after this date, having not received any communication as to why from you, your booking may be cancelled with immediate effect.
Optional Extras:
Please ensure all Optional Extras are notified in advance and added to your booking package, prior to your final 8 week prior payment.
Security Bond:
In addition to your Booking Fee, we require a refundable Security Bond of £50 per bell tent and £300 for The Hen House. This is to cover any damages, breakages or theft. Should none of these points listed apply when you leave, the Security Bond will be refunded within 14 days of your departure. Please ensure as per your Provisional Booking details, you provide the main Contact Name, Address, Mobile Tel. No. along with the Sort Code and Bank Account Number for us to return the Bond into, upon your departure.
**Please ensure our Bell Tents and Hen House, their equipment and facilities are left in the lovely state and condition they were upon your arrival to ensure the full return of your deposit. Should you notice any defects, missing items or anything unsatisfactory upon your arrival please notify us immediately.
Any damage or staining caused to the premises or equipment, such as the use of Fake Tan or alcohol spillages to uphostery, carpets, furniture, bed linen, towels or worktops will be charged for as will any breakages or theft. Should any vomit or remains of vomit be found your deposit will be retained in full.
Raucous behaviour is not accepted and we reserve the right to insist upon any guests departure should this be disrespected.
During very hot dry weather or gusty winds we may not permit the use of the facilities BBQ or firepit facilities.
Payment:
We accept bank transfer or cheque payment only.
External Suppliers:
Please contact us in advance should you wish to bring in External Suppliers such as musicians, entertainers, yogo instructors, etc. Services such as these may be refused. Additional charges will apply for such services. A proof of relevant business and public liability insurance will be required in advance of attendance.