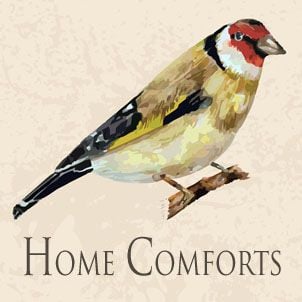 Whatever the weather we've got it covered!
Here at Oddhouse Farm Glamping, Nottingham we want your luxury glamping stay with us, to be as enjoyable and memorable as possible. For all the right reasons! So it is important for us to know you have everything you could possibly wish for, to hand. That's why we keep refining our great facilities to make them even better.
With ample seating and table space for the biggest of Girlie Get Togethers, Hen and Chick Parties or equally some good old Family Time; and all under canvas, should the British weather not quite perform.
Twinkling fairy lights sparkle away under the night sky even if the stars don't come out to play! Close by to the dining area there is the all important fire pit which also doubles up as a large barbecue with overhead grilling area, ideal for a spot of alfresco dining. This also has log stools with chintzy cushions, so if you wish you can always just sit by the camp fire and toast your marshmallows.
Then again, you may just fancy a night off from the cooking thing, so why not try out one of our local takeaways.